As much as I enjoy reading, I also enjoy talking about books. A true bibliophile at heart! Last week I shared the list of books I read for the Blogchatter #TBRChallenge. In the second and final post in the series, I share what I love. My reading statistics.
This year I kept my reading target fairly low. It was to read 24 books for both the Goodreads and the Blogchatter challenges. I didn't really expect to read as much as I did. I have surpassed the set target and the count now stands at 43 books.
I have been a part of the bookish community for a few years. And finally, I take the plunge into the world of tags with one of my favorites, the book freak out tag. Where I don't just share about my reading journey but also the books I am looking forward to.
A fair warning. This is going to be one long post.
The Statistics
The one thing I look forward to on the mid-year and year-end posts are the charts and graphs. I am a visual person and I love to see a graphical representation of how my reading has evolved. Since I am a mood reader, it is also interesting to check out the genres I gravitated towards. Read on as I share the statistics of my January 2021 to June 2021 reads.
The genres chart is as expected. From reading in phases, my reading has become more balanced where I explore different genres. The classics are back all thanks to Juggernaut. I had been consciously avoiding the fantasy genre because I tend to get sucked into the rabbit hole. But it did end up being one of the popular ones.
This chart is not surprising at all. I prefer reading in digital format, be it audiobooks or ebooks. Once in a while, I do like to throw in paperbacks for good measure. What I don't particularly enjoy are hardcover books and you would rarely find them on my charts. On my shelves, of course, you will. I'm not the only one in our house who loves to read.
I like to keep my reading balanced with new and backlist books, with a considerable amount of ARCs. As much as I enjoy new releases, backlist books have my heart. I also don't shy away from re-reads, picking up the ones I love from time to time.
Due to the increased workload, I have consciously cut down on ARC and review requests. Now with the major launches behind and the Holiday madness a few months away, I can get back to requesting a few ARCs and review copies. The borrowed books make a sizable chunk since they are books from my subscriptions – Storytel, Audible, Scribd, Kindle Unlimited, and Juggernaut.
Mid-Year Freak Out Tag
The best books you've read so far in 2021
It has been a good reading year so far. It is difficult to pick just one book. My favorites are Dopehri by Pankaj Kapur in Hindi and The Midnight Library by Matt Haig, both that I thoroughly enjoyed and highly recommend.
The best sequel you have read this year
My reading has been more or less scattered this year. I haven't really read any series or sequel apart from The Misters Kuru that I did enjoy.
New releases you haven't read yet but want to?
There are a number of new releases I want to read this year but I shall limit them to the top two. The fourth edition of Indian Lit Readathon begins next week on the 12th of July and I am planning to read The Last Queen by Chitra Banerjee Divakaruni for it. Dial A for Aunties by Jesse Sutanto comes highly recommend that I want to pick up soon. And then there are quite a few that are a part of the series that I need to catch up on.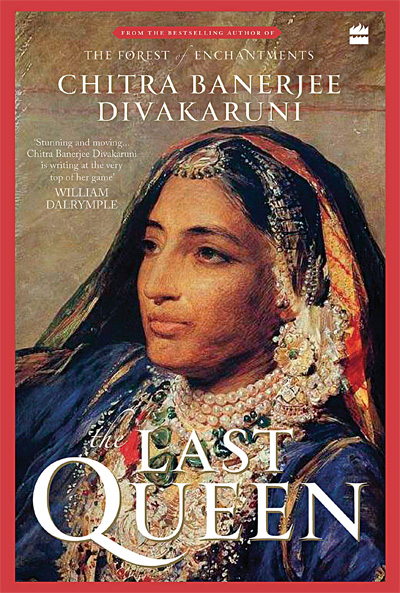 Most anticipated release for the second half of the year?
Redemptor by Jordan Ifueko is on the top of my list as the most anticipated release of 2021. The finale to the Raybearer duology, I can't wait to read it. Yes, I am going down the rabbit hole again!
Biggest disappointment?
There were quite a few books that disappointed me this year. I tend to DNF the books I don't enjoy. Too many books, too little time. Not really a big disappointment as such, but I did have mixed feelings about Club You To Death by Anuja Chauhan. She has always been an auto-buy author, but her foray into the mystery/thriller genre did not really work for me. A murder mystery should keep you guessing and make you turn the pages. Unfortunately, it wasn't the case with this one. Although, as an army brat, I did enjoy the true-to-life depictions of the power play in clubs and the inside jokes.
The biggest surprise?
An attempt to convert an illustrated book to an audiobook. This was what piqued my interest and got me to pick this audiobook. I wasn't expecting The Boy, the Mole, the Fox and the Horse by Charlie Mackesy audiobook to be as good, and it was indeed a pleasant surprise.
Favourite new author (debut or new to you)
Most of my reads this year have been books by authors I have read before. But Libertie by Kaitlyn Greenidge is a book I absolutely loved. I plan to check out other books by the author.
Book that made you cry
I am not an emotional reader and very rarely cry when reading a book. That said, there are books that overwhelm and I need to take a break. One such book this year was Committed: A Memoir of Madness in the Family by Paolina Milana.
Book that made you happy
I thoroughly enjoyed Excess Baggage by Richa S. Mukherjee. Smita Punjabi's character is a lot like my mom and aunts all rolled into one. Quirky, funny, and witty with laugh-out-loud moments, it is a book that is sure to put a smile on your face.
What book(s) do you need to read by the end of the year?
Where do I start! There are so many books that I might as well add my 2021 TBR. I have already begun on Hunted by the Sky by Tanaz Bhathena and loving it. There are a few additions to the TBR including The Stationery Shop by Marjan Kamali and Man Enough: Undefining My Masculinity by Justin Baldoni. And I really want to read the Celestial Trilogy by Sangu Mandanna, this year at least.
Favourite book to film adaptation?
One hundred percent, without a doubt, it has to be Shadow and Bone on Netflix. Very rarely are adaptations better than the book. And this series actually improves on it by incorporating characters from subsequent books (Six of Crows). Do watch it if you haven't already.
Favorite post you've written this year:
It is difficult to pick a favorite but I loved the posts I wrote for the #CauseAChatter series. And I have been overwhelmed by the response they received. This quarter, I will be sharing some more book recommendations on a cause I feel strongly about. Stay tuned.
It has been fun participating in the tag and sharing my favorites. I hope you enjoyed it too. We would be returning to regular programming starting next week.
What have been your favorite books this year? What are the ones you are looking forward to reading? Do share about them in the comments below.
2021 Mid-Year Book Freak Out Tag & Statistics @CindyAnnDSilva @nooranand @heenasodhikhera #BlogaberryDazzle #BohoPonderings
Click To Tweet

This blog post is part of the blog challenge 'Blogaberry Dazzle' hosted by Cindy D'Silva and Noor Anand Chawla and sponsored by Queen's Brigade.
Photo credit: Canva.com