Indian women writers have always questioned societal norms through their writing. From Ismat Chughtai to Amrita Pritam to Mahasweta Devi, feminist literature has always had a significant impact. The literature has shaped the modern Indian woman of today who challenges patriarchy on a daily basis.
When it comes to feminist works of fiction in India, The Liberation of Sita by Volga is perhaps one of the most popular. But there are numerous lesser-known books that are brilliant and thought-provoking.
Last month, as a part of Gender Talks for the Cause A Chatter campaign, I shared non-fiction book recommendations to better understand feminism in India. This month, I share some lesser-known feminist translated literature. By no means an exhaustive list, but varied nonetheless.
Breast Stories by Mahasweta Devi
Gayatri Chakravorty Spivak (Translator)
Buy on Amazon | Add to Goodreads

When I think of translated Indian feminist literature, the first book that comes to my mind is Breast Stories by Mahasweta Devi.
As the name suggests, it is a collection of three short stories about breasts. But more than a symbol of beauty, eroticism, or motherhood. A tribal revolutionary gang-raped in custody and her counter-offensive. A professional wet nurse, now middle-aged, betrayed by the families that once revered her. A migrant labourer whose breasts entice an ace photographer but trigger off a train of violence.
Originally published in Bengali, the hard-hitting stories on body politics and exploitation expose the dark underbelly of Indian society. The thought-provoking essays introducing each story by the translator Gayatri Chakravorty Spivak help understand the socio-political context. Highly recommended. But be warned, the stories can be extremely graphic.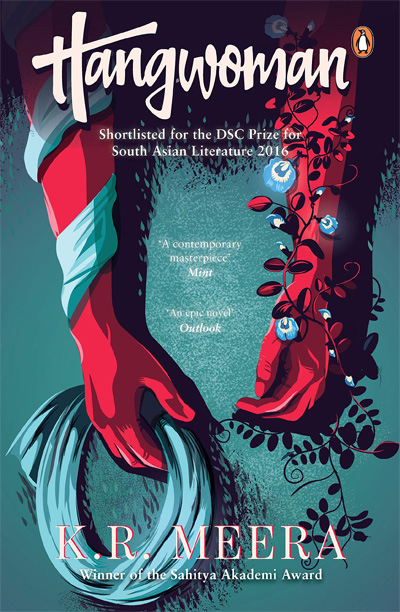 Hangwoman by K.R. Meera
J. Devika (Translator)
Buy on Amazon | Add to Goodreads
A fictional story of the first hangwoman of India. Given the context, one would expect a grim, morose, and highly depressing book. But Hangwoman by K.R. Meera is a brilliantly crafted story that rises above it all.
It is a story of a 22 year old girl Chetna who is forced to take on the family legacy of being a 'hangwoman'. What results in a media frenzy and social outcry. Unfazed, the protagonist begins a journey navigating her own path in a male-dominated society. Chetna is a character that stays with you the longest time.
Originally published in Malayalam, the book is also a conversation about the history of Bengal through the current times. Very few regional literary works attempt to explore outside their geography. Do pick this book if you haven't already.
Indian Feminist Fiction: Must-Read Translated Literature @blogchatter #CauseAChatter #GenderTalks #BookChatter #BohoPonderings
Click To Tweet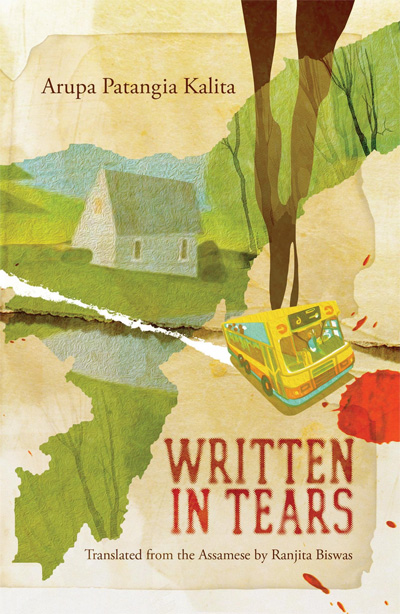 Written In Tears by Arupa Kalita Patangia
Ranjita Biswas (Translator)
Buy on Amazon | Add to Goodreads
I have visited Assam numerous times as a teen when my father was stationed in north-east India. The lush green fauna, the tea gardens, and the betel nut plantations often hid the dark history of the insurgency and the agitation.
Women are always the real victims of war. But they are not always defeated. Originally written in Assamese, Written in Tears by Arupa Kalita Patangia is a collection of eight short stories from a landscape scarred by conflict. And its impact on women and children.
A newlywed woman and her family dealing with the aftermath of her insurgent brother-in-law's absence. An intellectual paying the price for speaking up. A woman forced to cut her hair for defying orders. A woman brutally gang-raped by her so-called protectors. With a hint of magic realism, the author weaves an unforgettable collection of stories. Some that tug at your heartstrings. And stories that stay with you forever.
Swarnalata by Tilottoma Misra
Udayan Misra (Translator)
Buy on Amazon | Add to Goodreads

Swarnalata by Tilottoma Misra is one of those rare gems that deserves more recognition. The book is set in mid-nineteenth-century Assam. A time of Bengal Renaissance. A time of social change and reforms. A time when archaic traditions were questioned. A time when women's education and widow remarriage held center stage. But also a time of colonial exploitation. A time when Christian missionaries began to have more impact on the culture of Assam.
It traces the story of three women, Swarnalata, Tora and Lakhi. Women from very different social hierarchies whose lives are intertwined. Women who are trying to chart their own course in the changing times.
First published in Assamese, the book blends in historical and biographical elements seamlessly. Rabindranath Tagore exists side by side with the fictional characters. It is a brilliant masterpiece about women in a conservative society.
There are numerous feminist literature by fiery authors waiting to be explored. What is your favorite translated feminist literature?
Indian Feminist Fiction: Must-Read Translated Literature @CindyAnnDSilva @nooranand @bugshieldcloths #BlogaberryDazzle #BohoPonderings
Click To Tweet

This post is part of Blogchatter's CauseAChatter

This blog post is part of the blog challenge 'Blogaberry Dazzle' hosted by Cindy D'Silva and Noor Anand Chawla, and generously SPONSORED BY Bugshield Clothing – Enjoy Outdoors More!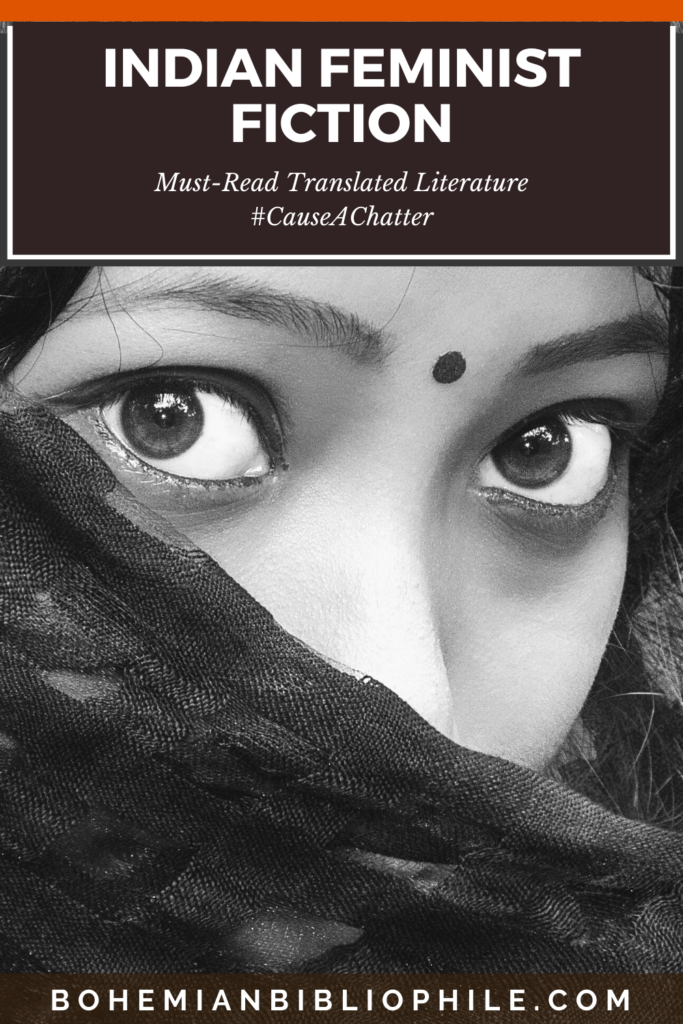 This post may contain affiliate links. If you click on a link and make a purchase, I may receive a very small percentage of the sale at no cost to you.
Image by Pexels from Pixabay