"Sexuality is more than sexual orientation, and attraction is more than sexual attraction, yet humans can act as though sexual interest is the only reason we find ourselves compelled by others."– Angela Chen

The acceptance of asexuality as a sexual identity may be new but asexuality has been around for centuries including in Indian mythology. Unfortunately, there are not many books that explore it. And barely any media representation, particularly in India.
We began a conversation on asexuality last month as a part of Blogchatter's #CauseAChatter campaign where I discussed what exactly is asexuality, the asexuality spectrum, and the popular misconceptions about it. We continue with must-read non-fiction picks including some graphic novels. For teens and adults alike.

Ace: What Asexuality Reveals About Desire, Society, And The Meaning Of Sex
by Angela Chen
Buy on Amazon | Add to Goodreads
"Aces are assumed to be unsure and always on the brink of finding the person who will change everything."
Ace by Alexa Chen can be considered the book to read if you want to know more about asexuality, whether you are asexual or not. It explores what it means to be asexual in a world that's obsessed with sexual attraction.
The book goes beyond defining the asexuality spectrum. Compulsory sexuality. Feminism, sexual liberation, and asexuality. Disability and assumed asexuality. Desires and passion. Through interviews and analysis, this part memoir is thought-provoking and is indeed an eye-opener.
I highly recommend you pick it up.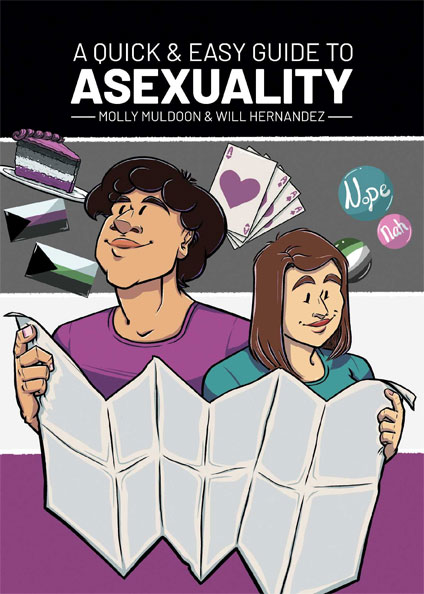 A Quick & Easy Guide To Asexuality
by Molly Muldoon And Will Hernandez
Buy on Amazon | Add to Goodreads
True to its name, A Quick & Easy Guide to Asexuality is a primer for those who wish to learn more about asexuality. Beautifully illustrated and divided into pertinent sections, the graphic novel explores the misconceptions, the asexuality spectrum, and what it means growing up asexual.
At just 73 pages, it can be read in one sitting. The book is available on Kindle Unlimited. All the more reason to pick it up pronto!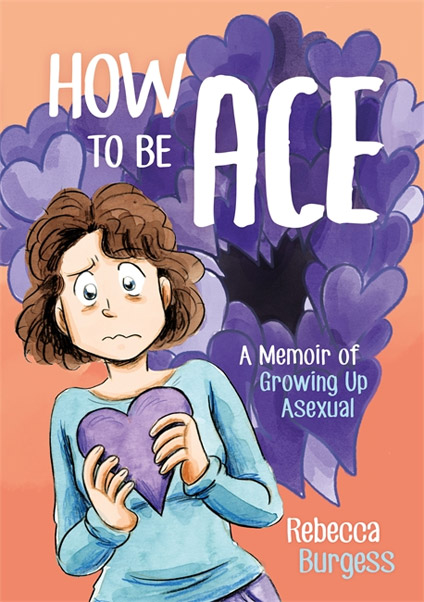 How to be Ace: A Memoir of Growing Up Asexual
by Rebecca Burgess
Buy at Amazon | Add to Goodreads
"When I was in school, everyone got to a certain age where they became interested in talking about only one thing: boys, girls and sex. Me though? I was only interested in comics."
Teenagers and high school. On the brink of adulthood and exploring one's sexuality. But also a time when aces struggle to fit in or are forced into relationships.
How to be Ace is a witty graphic memoir that explores the author's journey from school to work to relationships. Experiencing anxiety and OCD before coming to embrace their sexuality.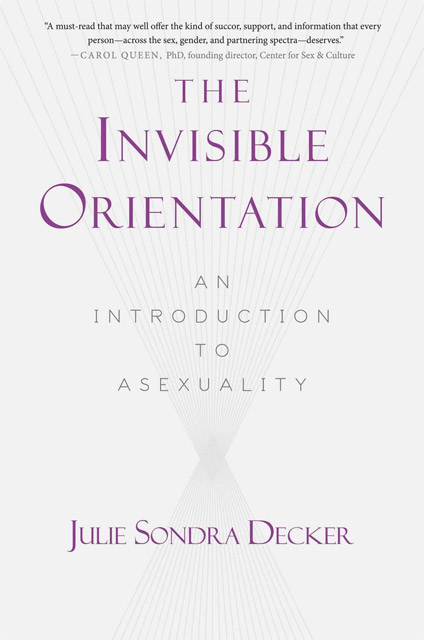 ​​The Invisible Orientation: An Introduction to Asexuality
by Julie Sondra Decker
Buy on Amazon | Add to Goodreads

"You haven't found the right person yet." "You've probably had a traumatic experience." "This is just a phase." Asexuality is an invisible orientation in a world where every individual is expected to be a sexual being interested in sex.
The Invisible Orientation: An Introduction to Asexuality outlines what asexuality is, counters misconceptions, provides resources, and puts asexual people's experiences in context as they move through a very sexualized world. This book is a must-read.

Understanding Asexuality – Non-Fiction Book Recommendations @CindyAnnDSilva @nooranand #BlogaberryDazzle #BohoPonderings
Click To Tweet
There are also a few upcoming releases to look out for. I have received the advanced review copies for both and would be sharing my thoughts on them soon.
Ace Voices: What it Means to Be Asexual, Aromantic, Demi or Grey-Ace by Eris Young is a "love letter to the ace community", exploring what it means to be on the asexuality spectrum. Providing support, information, and personal stories for a-spec people, their families and friends. The book comes out on December 21, 2022.
I Am Ace: Advice on Living Your Best Asexual Life by Cody Daigle-Orians is an advice book for asexual teens. A guide for young asexuals or those questioning to understand asexuality as an identity. The book is out on January 19th, 2023.
Do you have non-fiction book recommendations on asexuality? Do share about them in the comments below.
Understanding Asexuality – Non-Fiction Book Recommendations @blogchatter #CauseAChatter #Inclusivity #LGBTQIA+ #BookChatter #BohoPonderings
Click To Tweet

This post is part of Blogchatter's CauseAChatter
This blog post is part of the blog challenge 'Blogaberry Dazzle' hosted by Cindy D'Silva and Noor Anand Chawla in collaboration with Baked Happily Ever After.
This post may contain affiliate links. If you click on a link and make a purchase, I may receive a very small percentage of the sale at no cost to you.
Photo credit: Canva.com