Grief, when it comes, is nothing we expect it to be. Grief turns out to be a place none of us know until we reach it. – Joan Didion
This Father's Day marked twenty-nine months to date since I lost my dad. He was my partner in crime, my biggest critic, and overall a self made man who was my hero. Although he had health issues, we lost him in a matter of days. On Thursday, we were making plans for Lohri and by Tuesday he was gone.
Books have always been my go-to, and I turned to them as a coping mechanism. Consuming them to escape and numb out the pain. I barely even recall the books or what I read in the months that followed. What I do remember is reading A Man Called Ove at the time. I had begun reading it a few days before he moved on. It was a struggle to finish the book. A lonely man trying to kill himself was tough to read. Not to mention the memories it brought back each time I picked it up.
There were a few books that helped me come to terms with the loss. I didn't want to turn those self helps that "help you cope". I share below the books that helped (and are helping) me heal.
Shri Guru Granth Sahib
A few would call it blasphemy to call our holy book, a book. I am not religious, but my dad was. We have a practice of reading it cover to cover in the lost one's memory. There are many variations… the Akhand Paath (reading it non-stop) and Sehaj Paath (reading it over a course of a few days, weeks or even months). I decided to do a Sehaj Paath since I also wanted to understand the meaning of the shabads. It helped me calm down and understand the cultural aspects of it. There are a lot of shabads about death and grieving. Those helped put things in perspective.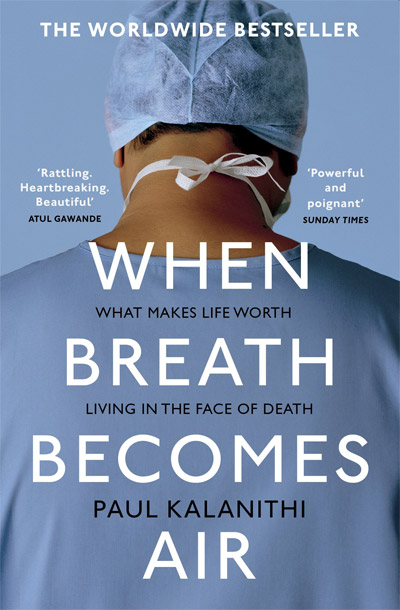 When Breath Becomes Air by Paul Kalanithi
How does a doctor deal with his own mortality? My dad was an army doctor. He had seen death in all its gruesome forms. Needless to say, he was aware of his own prognosis. A memoir of a dying doctor is not the best book to pick when coping with a loss but it gave me an insight from a doctor's point of view.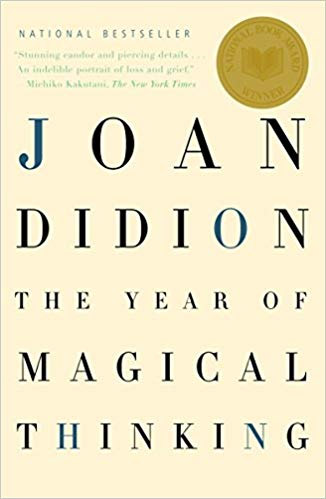 The Year of Magical Thinking by Joan Didion
"Life changes fast. Life changes in an instant. You sit down to dinner and life as you know it ends." The book was recommended by my sister-in-law who herself was struggling to cope with the loss. It is a raw, powerful book that you cannot help but identify with. Joan Didion shares her personal journey of dealing with her husband's death and her daughter's illness. The book has great insights and questions the whole "stay strong" and "get over it" we often get to hear after a loss.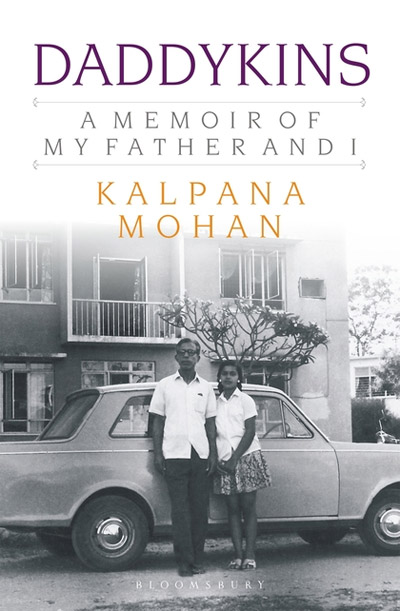 Daddykins by Kalpana Mohan
Daddykins was a term of endearment that I too have used for my dad. Daddykins has a special place in my heart. A heartwarming and nostalgic read, it reminded me of my dad's idiosyncrasies. It is a must read if you were born in the pre-globalization India.
Read the complete review here.
The Art of Losing: Poems of Grief and Healing by Kevin Young
The Art of Losing is a book I keep returning to. It is an anthology of 150 poems on grief and about the pain and heartbreak of mourning. Divided into six sections — Reckoning, Regret, Remembrance, Ritual, Recovery, and Remembrance, it has something was everyone.
The one that resonates the most with me is Mourners by Ted Kooser
After the funeral, the mourners gather
under the rustling churchyard maples
and talk softly, like clusters of leaves.
White shirt cuffs and collars flash in the shade:
highlights on deep green water.
They came this afternoon to say goodbye,
but now they keep saying hello and hello,
peering into each other's faces,
slow to let go of each other's hands.
If you are struggling with a loss of a loved one, I hope the books are able to help you too. And if you are lucky to still have your father around, cherish him. Celebrate him. And be sure to tell him that you love him.